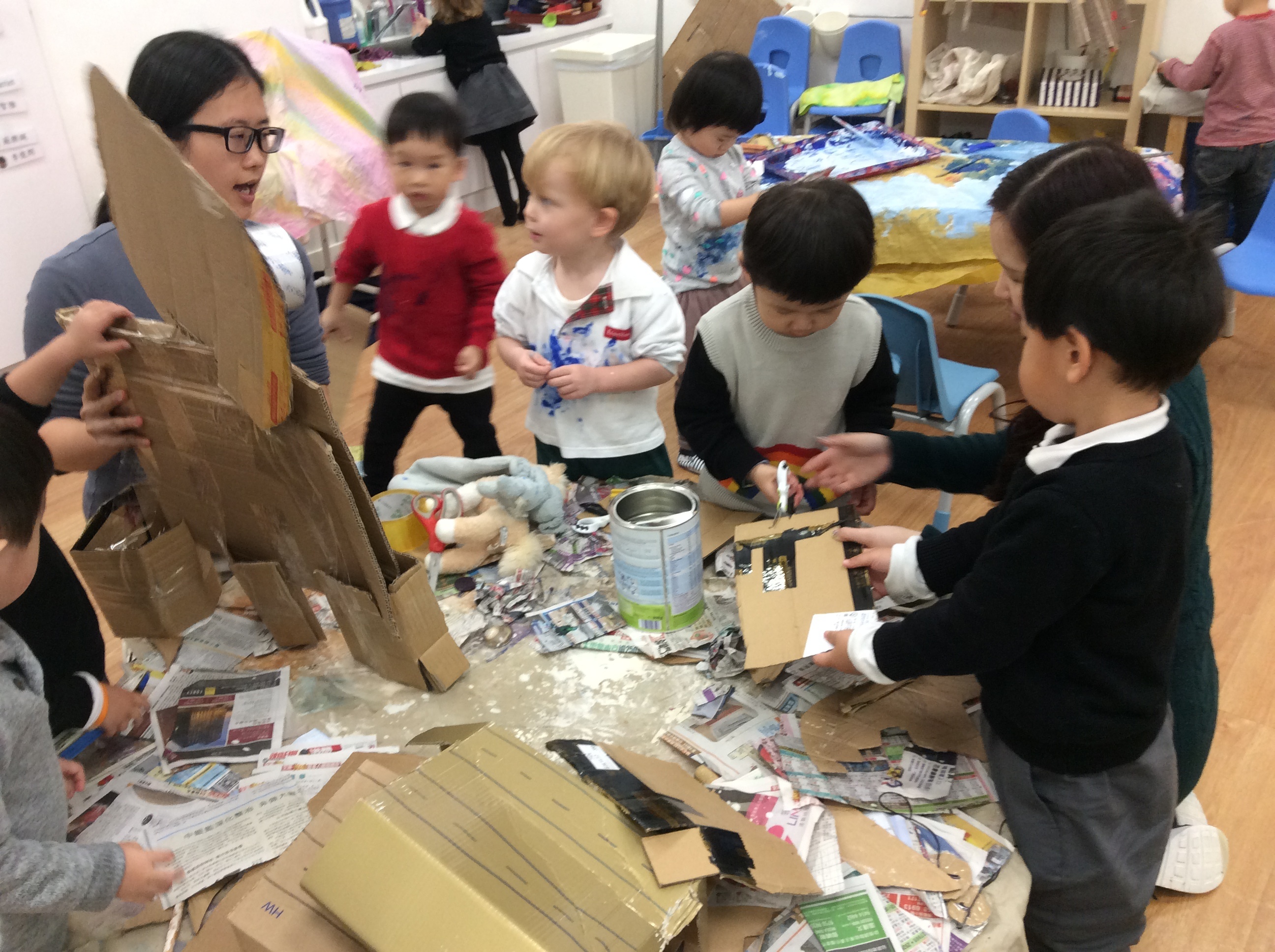 In this Meet & Greet, we speak to Joey Chan, Mandarin Teacher at

EtonHouse International Pre-School Hong Kong
.
Joey has been teaching infants to children aged four in international school settings since she finished her study of Master in Counselling at City University of Hong Kong. Joey believes that it is essential for children to learn to communicate, interact, make friends and cooperate with one another. She believes that early childhood education can shape the moral development of children and that teachers form important role models.
Now, let's hear from Joey, who volunteers, swims and sings in her spare time.
What inspired you to become a teacher?
I was inspired by the precious teacher-student relationship I experienced as a child. Now as a teacher, the trust and love gained from the children is one of the best achievements I have.
What do you love most about teaching?
I love that teaching is about relationships and the influence that comes from it. Teachers establish reliable relationships with children, and then the teaching begins from daily life experiences where they observe and learn from teachers as role models. Teachers are able to observe and notice the need of children, giving timely support, caring for the mental health and the holistic needs of children.
What is your favourite part of the school and why?
I love to teach at EtonHouse as it offers a nice and spacious learning environment and allows for high flexibility in designing the teaching environment and in using a wide variety of materials so the children can learn through curiosity. I can take the initiative in adapting the classroom and outdoor setup, adding different types of resources into teaching, and using observations to associate and witness growth and improvement in children.
Most memorable moment as a teacher?
I am always amazed to watch the progression in every child, such as from not having experienced sensory play to falling in love with clay/paint/mud. They might take different lengths of time to learn and to overcome the challenges, but each little success for the children is huge and meaningful for their growth and to their life.
What do you love most about your job?
I love to learn and to update my teaching techniques as I go along. I love to take actions to experiment with inquiries and learn through trials like the children do. I love that instead of teaching them what I have learnt, I can allow for self-exploration and providing appropriate guidance to help extend their curiosity in learning.
What do you enjoy doing in your free time?
I love to gain inspiration from peer groups, such as professional pages on Facebook which gives me insight on classroom setup. The more I try designing settings in classroom, the better I understand how to help children learn in a better way.
What is your most memorable project?
Recently, I made a book recording a journey of learning of children through inquiry and the use of loose parts. My partner and I put effort into planning and designing teaching through wonder. Children explored through different types of sensory experiences, which allowed the children to create and make their own decisions, to ask questions, to collaborate, to listen to others, to express ideas, to test, to discover and to learn. This was also a huge growth for me along my teaching career.
A quote/saying/belief that inspires you? How does it inspire you?
"Teaching is to create memories for children. Create environments which spark a sense of wonder, nothing fancy but interesting. You can still make great things happen even with a small budget." Sally Haughey (founder of Fairy Dust Teaching)
"Prepare and encourage children to look for self-satisfaction upon their own achievement without expecting rewards like stickers, just to enjoy the process." Sally Haughey (founder of Fairy Dust Teaching)
"Start small, keep dreaming, try it out, and never stop!" Mr. Rusty Keeler (founder of Nature Adventure Play and designer of outdoor constructing playscapes)
These sayings encourage me to never stop exploring possibilities in teaching and helping children grow.
Any advice for parents on how they can support their children's journey?
Everything starts through relationships. Children need physical and psychological support from parents. It can empower children to overcome challenges in the future.