By Melissa Leong, Principal of EtonHouse Pre-School, Robertson Walk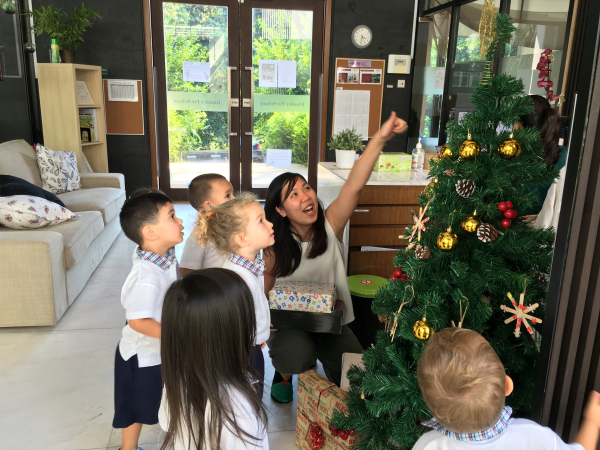 Photo: Islander Pre-School by EtonHouse

It has been a tradition in my family that as the year draws to a close, we come together to celebrate the things that we are thankful for and how we can, in turn, be a blessing to the community. This year, I wanted to bring this tradition to Islander preschool – in conjunction with the EtonHouse Box of Joy charity initiative that encourages families to contribute and donate to children from less privileged backgrounds.
With all the excitement that comes with the Christmas season, we get so caught up in the hustle and bustle of planning for parties, gift exchanges and shopping that we tend to overlook what it really means to give back. At Islander, we wanted to spread the joy of giving and motivate our families to engage meaningfully in a project that benefits others.
The Islander families contributed to the Box of Joy initiative in their own unique ways. Some children decided to select a gift with their parents where they discussed the significance of the gift for the child it was meant for. Families were asked to identify the age and gender of the child the gifts were for so that they were relevant to the recipient. Some children brought the gifts to school and wrapped them together as a group. It was indeed heartwarming to see everyone come together to share such wonderful moments of sharing and giving during this festive season.
It was a meaningful way for children to develop empathy towards others who were not as fortunate. Some of these recipients had never received a Christmas gift. By engaging in and being involved in the process of putting together their 'boxes', the children and their parents came together and invested their time and resources to be thoughtful and mindful towards others.
As adults, we act as mentors, co-constructors and scaffolders of learning for young children and through the facilitation of such acts of empathy, we hope to develop in children a genuine sense of giving as well as deep empathy and respect for all members of the community. What better time to bring this to life than now!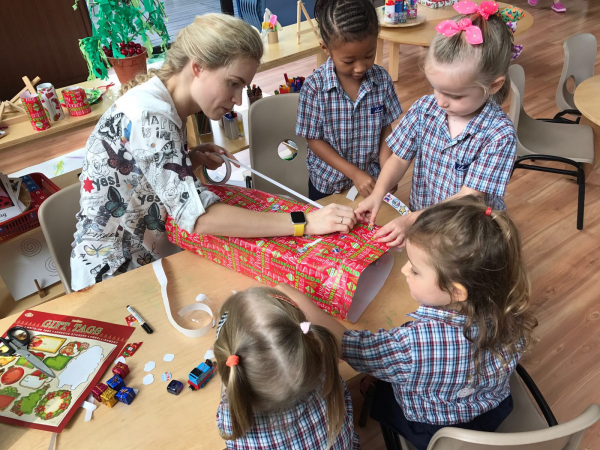 Photo: Islander Pre-School by EtonHouse